BIASED BBC Breakfast reporter Naga Munchetty has been rapped by Beeb bosses after the journalist was paid a "big money deal" to appear in an Aston Martin campaign. 
Munchetty was 'warned' and 'reminded' about 'conflicts of interest' after sparking fresh impartiality row by appearing in the video for Aston Martin whilst being paid a six-figure salary of '£195,000' for her presenting role on the BBC morning show. 
Last year the anti-Trump reporter was rapped by Beeb bosses after condeming the President of the United States. 
The ruling was overturned by Director-General Lord Hall, who said "the BBC was not neutral on racism."
AXE THE TAX!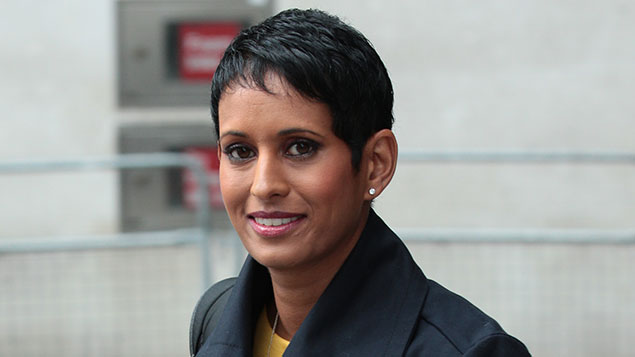 THE LATEST 'non dressing down' for Naga is another attack on hard-up taxpayers who are being forced to pay for a media company that many do not even watch. 
These over-paid 'public servants' who earn quadruple what the average Brit earns can't resist making even more dodgy gains despite being paid extortionate rates for their average presenting talent. 
It's time we defunded this far-left biased socialist organisation for good! 
If the BBC and it's stars wish to earn in the private sector, then they should get their mouth of the Taxpayer tit. 
The post DEFUND THE BEEB: Taxpayer-Funded BBC 'Star' RAPPED Over Dodgy Aston Martin Ad Cash  appeared first on Politicalite UK.