A MIGRANT who killed seven-year-old school girl Emily Jones was reportedly an Albanian 'Sex Worker' trafficked to the UK, a Bolton Council source has claimed. 
Eltiona Skana, 30 formerly of Turnstone Road, Bolton was charged with the murder and possession of a bladed article – Politicalite is now offering a £2,000 reward for a picture of the monster. 
A source connected to Bolton Council told Politicalite: "The woman who murdered Emily Jones was an Albanian, trafficked sex worker who claimed asylum".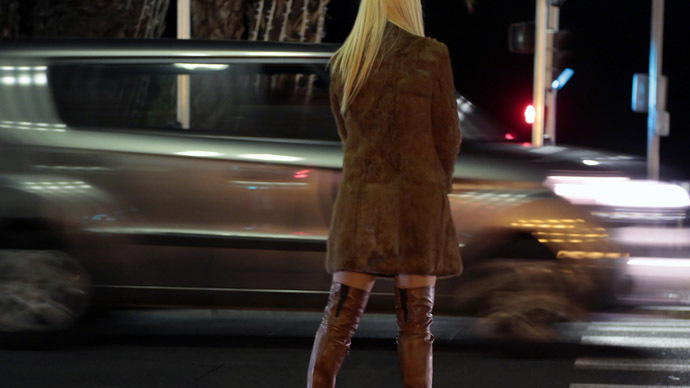 Emily Jones aged just seven was out with her dad Mark Jones and Mum Sarah Barnes enjoying a Mother's Day ride on her scooter in Queen's Park, one of Bolton's biggest parks close to the Town Centre.
Emergency services attended but sadly despite the best efforts of Emily's family and medical responders, she passed away a short time later.
Locals were initially only told that the attacker was a 30-year-old female who was "mentally ill" and one eyewitness claimed that Greater Manchester Police and the Media have attempted to 'cover-up' the shocking incident – that could be classed as terror – amid Coronavirus.
An eyewitness told Politicalite that "A huge Police presence was on the scene within minutes" of the incident taking place."
"It as if a terror attack had happened" added the source.
Former Big Brother star Helen Wood who lives nearby also commented on the incident.
The star took to Twitter and revealed: "This was right near my house"
"Media have done nothing it's been brushed under the carpet like it's normal."
A North West Air Ambulance arrived, and Emily was taken to Salford Royal Hospital.
"Emily was on her scooter playing," heard the Court.
"As she rode past a wooden bench, a female sat on the bench suddenly attacked Emily, stabbing her in the neck, causing catastrophic injury.
"Emily was taken to Salford Royal Hospital, but despite best efforts to save Emily her death was diagnosed at 15.56 hours that day."
Whilst she was playing she was 'stabbed in the neck' and died at the scene.
UNMASK THE MONSTER!
POLITICALITE is raising the bounty for a picture of child killer Skana and is now offering a £2,000 reward. 
Vigilante child protection group joined Politicalite in the hunt to unmask a suspected migrant who was charged with murdering a seven-year-old girl in a British park in May.
Jordan Hall, 26 of Mansfield has donated another £500 on behalf of Predator HunTers to help unmask the charged suspect Skana, meaning the bounty for a picture now stands at £2,000* TERMS APPLY.
He told Politicalite: "Today we are increasing the bounty to unmask the Monster." 
"We have seen an increase of Emily face spreading across the nation. Hopefully, someone will now come forward." 
"There talks all around the world of justice and equality. Justice should apply for all." 
"Once charged her face should have been made public, we cannot have one rule for one and another for others."
"So anyone that can donate, please donate to the cause. If you genuinely care and not just using Emily image for political reasons. Then you will unite and help unmask Eltiona Skana." " 
JOIN THE HUNT!
We've had dozens of tips offs, there is little information and many citizen journalists are hitting brick walls.
UNMASK THE MONSTER! 
Are you a friend? Neighbour? Colleague? of Skana or a Police Officer? then GET IN TOUCH! 
We have updated our terms to allow friends or family members of Skana to tip us off, we can keep your identity a secret. 
*TERMS APPLY
TERMS 
News Worldwide Limited's offer of a total reward of £2,000,00 (TWO THOUSAND POUNDS ONLY ) is for information, testimonies and confirmed pictures provided to Politicalite UK of Eltiona Skana. 
This reward is subject to the following terms and conditions and will only be payable in accordance with them.
To be eligible to claim the reward, you must have provided information to Politicalite UK which leads to us finding images and related stories with family members or friends about the arrest and conviction of the suspect.
You must be over 18, a resident of the United Kingdom, and you must be the person who provided the information to us.
If more than one person provides information that fully meets these criteria, the reward will be divided equally between the claimants.
The following people are not eligible to claim the reward or any part of it: (i) anyone who in the reasonable belief of News Worldwide Limited has any foreknowledge of or involvement in the crime (ii) any accomplice, and (iii) staff of Politicalite or News Worldwide Limited and (iv) serving Police officers – due to legal implications. 
The offer of a reward will, unless renewed by Politicalite and News Worldwide, automatically terminate on 30.6.2020.
The conditions set out hereunder are subject to variation only by Politicalite and News Worldwide who will, at all times, will have the final decision over the terms and conditions, and payment of the reward. 
No payment(s) will be made until the Editor of Politicalite (Jordan James) has received confirmation from police or sources as to the legitimacy of the provided information and claim(s) to the reward.
News Worldwide is a limited company registered in England and Wales. 
Company number: 12509165
Registered office address: 17 King Edwards Road, London, United Kingdom, HA4 7AE
Comment Below. CAN YOU HELP US REPORT MORE UNREPORTED NEWS?
The post EXCLUSIVE: Emily Jones Killer 'Albanian Sex Worker Who Claimed Asylum' Says Council Source  appeared first on Politicalite UK.