QUEEN of Mean Anne Robinson is facing the cancel culture crowd on social media after Channel 4 announced that she would take the helm of long-running daytime show Countdown. 
Robinson became something of an icon during the noughties and was dubbed 'The Queen of Mean' during her 11-year stint on the BBC game show The Weakest Link – that started on BBC2 in 2000 before moving to a 5.15 pm BBC1 slot. 
On the show, Anne roasted contestants, and the hilarious bitchy comments she made would had her deemed a homophobe and a racist even back then. 
Anne was once accused of being a racist after making derogatory comments about the Welsh. 
She faced death threats and a police investigation into allegations of racism, but they were later dropped.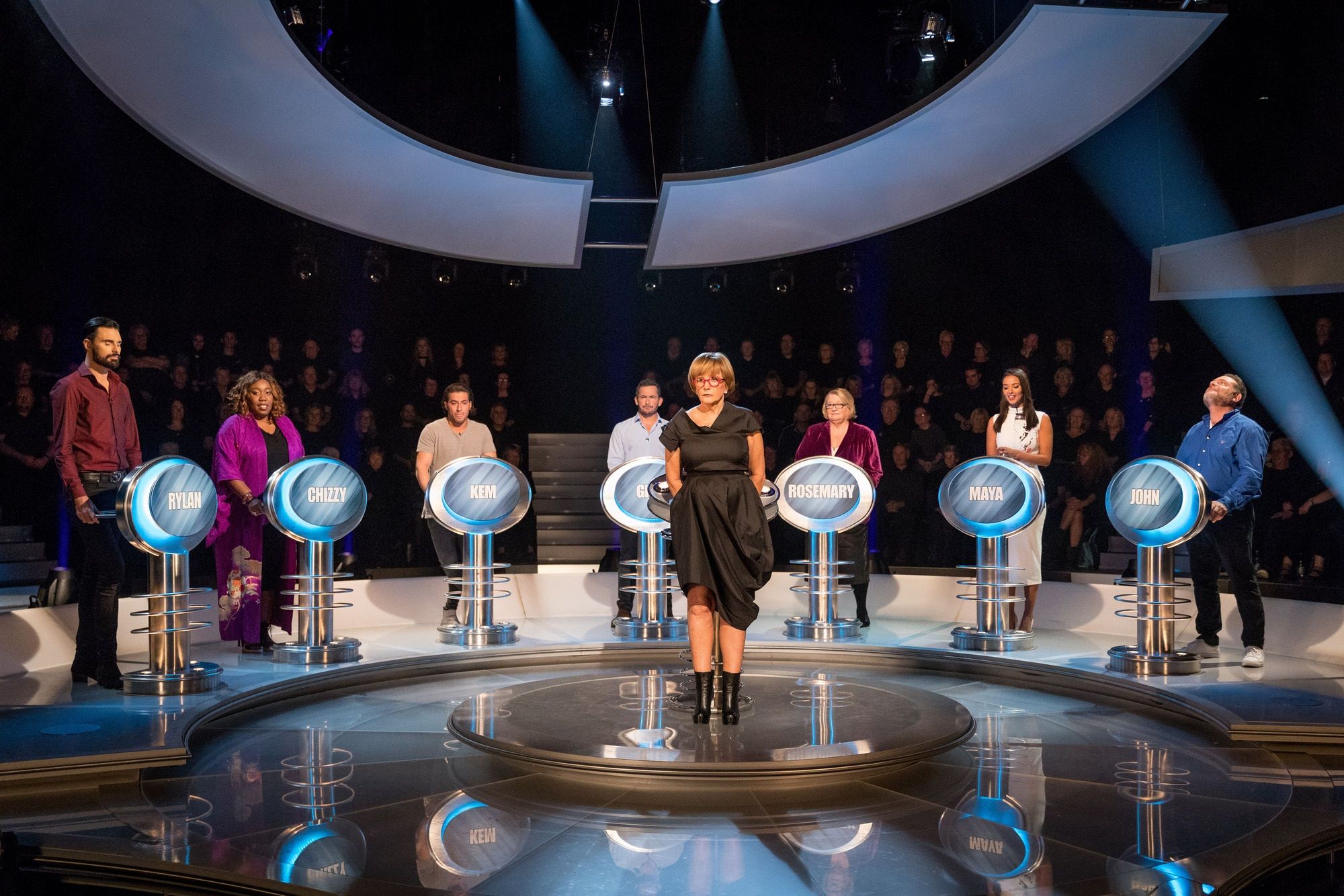 Now old clips on Twitter of free-speech hero Anne haven't gone down well with the moaning Millennials of the 2020s.
One clip shared online reveals Anne roasting a single-mum who has left her children to appear on the gameshow. She asks if any of her kids have Asbos.
A warm welcome back to daytime TV to Anne Robinson, one of life's good guys pic.twitter.com/QWDrsH6ZOS

— Alex Hess (@A_Hess) February 15, 2021
In another episode in 2001, Anne told a single-mum, then 28 that she was a drain on taxpayers and an unfit mother for leaving her children at home.
"Are you a single mum?" Robinson asked. 
Contestant Alana, replied: "I am not married."
Robinson said: "So you are a single mum. Shouldn't we be cracking down on people like you? You cost a lot of money, don't you?"
"Have you abandoned your children today to be here?" asked Anne. 
The woman said her children were at school and would be picked up by their grandmother reported The Daily Mail at the time. 
Miss Robinson added: "You are not much of a mother, not picking your children up from school."
Snowflake Twitter users who viewed one of the old clip shared by a lad called Alex were up in arms. 
One wrote: "Just so unrelentingly and needlessly nasty."
Muse fumed: "Wtf I can't believe what I'm watching, daytime tv is so right wing. How could you ask someone that? I knew she was a horrible person but not this bad."
Ben said: "This was rife in the 00s and it explains where we are today. Years of allowing this right wing opinion into the mainstream via tv shows."
Another wrote: "The spitefullness of 40% of the country summed up in one video And this is who Keir Starmers Labour think they can win over!"
One millenial wrote: "Vicious, prejudice. Nothing like wearing your fortune like a badge of merit. Some people will never understand that they aren't where they are because of any particular talent, they are not 'special', they were just dealt a better hand."
Rhian wrote: "How did that make the edit? What a disgusting line of questioning!"
Another snowflake said: "Britain has always had a nasty current of right wing diatribe. But undrr neoliberalism it became worse. Non-existent teen mothers and benefit fraudsters taking extra 10 quid were a good distraction for inequality."
A BBC spokesman said at the time: "The Weakest Link is all about the banter between the contestants and Anne. And, in fact, Alana was more than a match for Anne."
Politicalite has contacted Channel 4 for comment. 
The post THE WOKEST LINK: 'Queen of Mean' Anne Robinson Faces Twitter Cancel Mob  appeared first on Politicalite UK.