MIKEY Walsh, who shot to fame after his best-selling book about his experience coming out as Gay in an all male Traveller world has revealed an upcoming movie has been canned by BBC Films. 
The movie, that was set to see Benedict Cumberbatch star in the adaptation of Walsh's  Gypsy Boy book and its sequel Gypsy Boy: On The Run, as Mikey's father Frank has been cancelled. 
Mikey took to Twitter and revealed: "I got a call to tell me that the UK Film Company had decided to pull All funding from the film at the 11th hour, with no solid reasons given."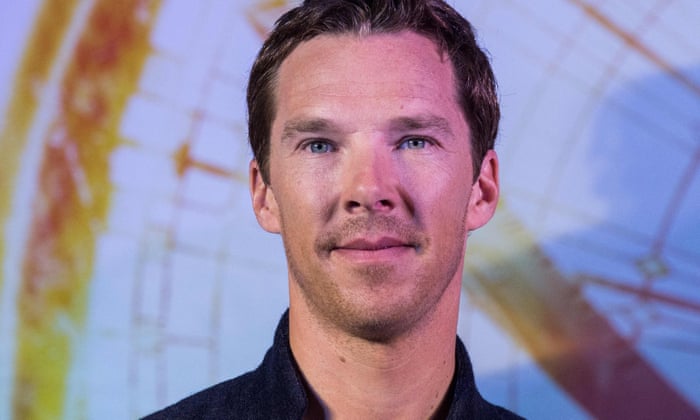 "How naive I was.. weeks before production was due, they removed any protection of me or my family from the deal. I felt utterly betrayed & producers were so fearful of upsetting the Company, & keeping the film going, they stated they'd do it with or without my involvement." 
..As the date drew closer, I got a call from BC about his fears of the role & not wanting to get fat for it.. at this point, I didn't even care anymore… I was desperate for my story to just go into someone else's hands, because I could no longer cope with the burden of it…"
..About 3 years ago, a mainstream Film about my life, based on my books was destroyed, just days before it went into production.

I'd spent 10 years working On it, trying to finally be rid of my past, & rid of the Gypsy Boy books that had haunted my life..

— Mikey Walsh (@thatbloodyMikey) January 14, 2021
…around 10.30pm on a Friday. The 11th hour before production was to start, I got a call to tell me that the UK Film Company had decided to pull All funding from the film & also advice BC not to do it. At the 11th hour, with no solid reasons given.."
"…Before the next Friday, my phone was dead, & it was over… & funnily enough, the filming dates we had, ended up being used anyway, along with a very recently free to do it, BC & the Co writer of The Gypsy boy… to make a film about Brexit… Funny that…"
"…The writer never spoke to me again.. and BC sent me a lengthy 'sadly that's showbiz' text a few months later…" 
…The director of the film was called in to speak about future projects with that UK film company a couple of weeks after they pulled the film… I never heard from them again, though they apparently asked him how I dealt with it…"
..My family were left furious, & would call every day in disbelief, thinking it would still go ahead..they still haven't come round to it…& all the people who contacted us to tape, were all left waiting for nothing.. phone calls would happen for answers I just didn't have..
…after a few weeks My phone went dead. Friends Vanished for good. my family were mad & felt cheated. Because of the power of one company, I was told not to say anything unless I wanted to destroy the films chances forever.. Unable to cope with ongoing hate online…
…& the grief of losing everything, I shut down completely… I had also had to quit my job to be able to do the filming dates.. so that was gone too.. I went into hibernation.. I had a dog to parent & he was my son..
More follows. 
The post EXCLUSIVE: BBC has AXED Benedict Cumberbatch 'Gypsy Boy' Film, says Writer   appeared first on Politicalite UK.