MARK Drayford, the Labour First Minister in Wales, is facing a massive backlash against his effective closure of the entire hospitality industry. Pubs, bars, cafes and restaurants have been BANNED from selling alcohol and forced to close at 6 pm under the strict new measures announced earlier this week. 
Drayford claimed that the measures were designed to combat cases of Covid-19 which he said was 'spreading rapidly'. However, his claim that the 'R-rate' is as high as 1.4 in Wales has been challenged by a report from the Technical Advisory Cell instead suggests the actual 'R-rate' is somewhere between 0.8 and 1.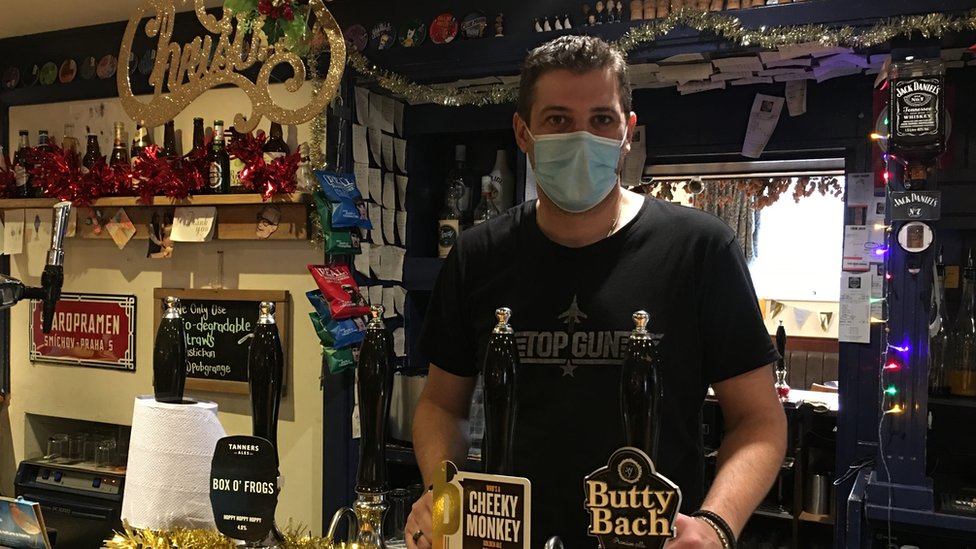 Meanwhile, the hospitality industry has reacted furiously to the shutdown. Drayford has been barred from over 100 pubs in Wales on the grounds of 'anti-social behaviour'.
If he were to turn up to any venue that has barred him, Drayford could technically be arrested.
In a letter sent to the First Minister, West Conway Pubwatch told Drayford:"As a result of your behaviour on November 30th 2020 at the Senedd Cymru your actions class as antisocial behaviour for the damage caused to our members' premises."
20,000 people have signed a petition calling on the Welsh Parliament, the Senedd, to reverse the ban unless scientific evidence can be produced that support the restrictions.
The post OI DRAYFORD, LEAVE OUR PUBS ALONE: Over 20,000 Sign Senedd Petition Against Shutdown appeared first on Politicalite UK.