A VIGILANTE child protection group has joined Politicalite in the hunt to unmask a suspected migrant who was charged with murdering a seven-year-old girl in a British park. 
Eltiona Skana, 30 was charged with the murder last week, and Politicalite put up a £1,000 bounty for an image of Skana, now one Mansfield man has put up an additional £500, bringing the reward money to £1,500*.
(Our legal team has told us that the publication of a verified image of Skana will not damage the case. ) now a reader has donated an additional £500, bringing the reward money to £1,500*. 
Jordan Hall, 21 of Mansfield donated £500 on behalf of Predator HunTers to help unmask Skana, meaning the bounty for a picture now stands at £1,500* TERMS APPLY.
Jordan told Politicalite: "No one has the right to remain anonymous if Emily Jones didn't have the right to live." 
"Eltiona Skana doesn't have the rights for her identity to be concealed." 
Speaking of the Predator HunTers group he said: "We were founded in 2017 to expose all forms of child abuses." 
"Thanks again to Politicalite for leading the way, while other outlets remain quiet." 
In an odd turn of events, the main local news outlet in Bolton – The Bolton News' has slammed those asking for more details after failing to do their journalistic duty.
Editor Karl Holbrook attacked 'Crazed Conspiracies', despite the lack of information on the charged killer creating a breeding ground for conspiracists.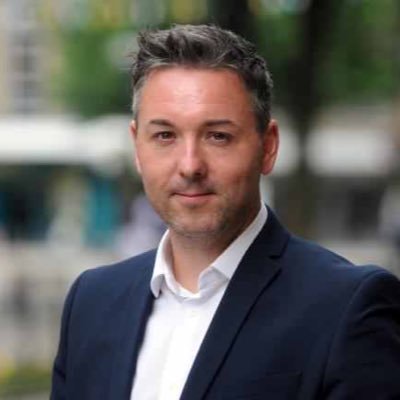 "Now she has, so we have. In accordance with the law and so we don't do anything that could possibly stand in the way of this heartbroken family getting justice for their daughter. Shame on anyone who didn't do this."
JOIN THE HUNT!
Politicalite has now set up a new transparent fundraising portal not linked to Politicalite UK's reader donations system via Donorbox so anyone else interested in adding to the bounty can chip in to the campaign and effort to unmask Skana. 
We think a bounty of £10,000 will make someone with credible pictures and information talk.
We've had dozens of tips offs, there is little information and many citizen journalists are hitting brick walls.
UNMASK THE MONSTER! 
Skana, 30 formerly of Turnstone Road, Bolton was charged with the possession of a bladed article.
Are you a friend? Neighbour? Colleague? or a Police Officer? then GET IN TOUCH! 
We have updated our terms to allow friends or family members of Skana to tip us off, we can keep your identity a secret. 
Skana has been remanded in custody to appear before Manchester and Salford Magistrates' Court on Tuesday 26 May 2020.
Politicalite will not release any images until they have been verified by Greater Manchester Police sources. 
*TERMS APPLY
TERMS 
News Worldwide Limited's offer of a total reward of £1,500,00 (ONE THOUSAND FIVE HUNDRED POUNDS ONLY ) is for information, testimonies and pictures provided to Politicalite UK of Eltiona Skana. 
This reward is subject to the following terms and conditions and will only be payable in accordance with them.
To be eligible to claim the reward, you must have provided information to Politicalite UK which leads to us finding images and related stories with family members or friends about the arrest and conviction of the suspect.
You must be over 18, a resident of Bolton, England, and you must be the person who provided the information to us.
If more than one person provides information that fully meets these criteria, the reward will be divided equally between the claimants.
The following people are not eligible to claim the reward or any part of it: (i) anyone who in the reasonable belief of News Worldwide Limited has any foreknowledge of or involvement in the crime (ii) any accomplice, and (iii) staff of Politicalite or News Worldwide Limited and (iv) serving Police officers. 
The offer of a reward will, unless renewed by Politicalite and News Worldwide, automatically terminate on 30.6.2020.
The conditions set out hereunder are subject to variation only by Politicalite and News Worldwide who will, at all times, will have the final decision over the terms and conditions, and payment of the reward. 
No payment(s) will be made until the Editor of Politicalite (Jordan James) has received confirmation from police or sources as to the legitimacy of the provided information and claim(s) to the reward.
News Worldwide is a limited company registered in England and Wales. 
Company number: 12509165
Registered office address: 17 King Edwards Road, London, United Kingdom, HA4 7AE
Comment Below. CAN YOU HELP US REPORT MORE UNREPORTED NEWS?
The post UNMASK THE MONSTER: Predator HunTers Donates £500 In Hunt To UNMASK Emily Jones Killer   appeared first on Politicalite UK.